Dear Community,
Cryptocurrencies are on everyone's lips, however, many people associate Bitcoin & Co. more with negative things, like money laundering or dark machinations.
But what's really behind it?
Coingeeks aims to drive awareness of this unique technology.
We would like to inform with our site and also allow beginners to enter the crypto world.
"Blockchain technology will revolutionize our world, we are now at the point like the Internet was 20 years ago."
In addition to our Facebook page, our Telegram Group and the homepage, we meet periodically to our Bitcoin regular tables to ensure lively exchange.
From young to old, from beginner to professional, all are welcome.
We would like to explicitly point out that we do not market or promote products. Our site and the meet-ups are for the sole purpose of exchanging information.
We appreciate every new crypto beginner and expert.
Current articles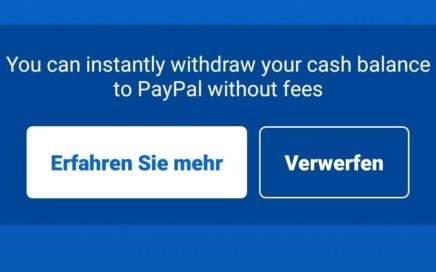 Coinbase Now Supports PayPal Withdrawals in Europe Today (05.02.2019) the crypto exchange Coinbase announced that it would now also support PayPal payouts in Europe. Deposits are unfortunately not yet possible via PayPal. But how you can still buy Bitcoins with PayPal we have described here.
Coingeeks - The "crypto" and "mining" experts
We support you in your entry into the future market of cryptocurrencies.